..Jean Luc Godard's Muse..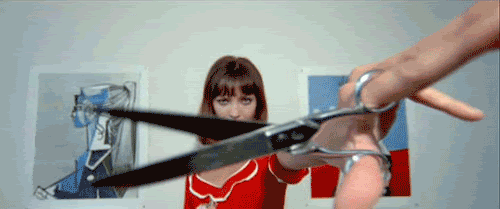 Anna Karina the Beautiful thing.. Move to Paris when she was 18 and got spotted by Coco Channel!
Mostly known in Jean Luc Godard french New Wave film directors films, who she worked for and also married
the clip below is from 'Vivre Sa Vie'
apparently inspiring Tarantino on the dance at the beginning of 'Natural Born Killers' which you actually can see.
AH its so so good, I would like to be her..